"Work as an expression of human value becomes an integral part of spirituality and strives for the higher goal of achieving the ultimate good"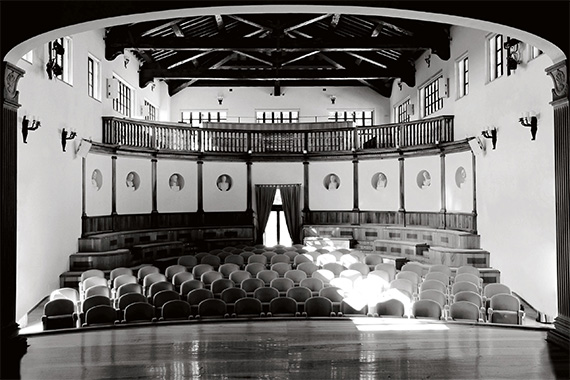 Culture and beauty are fundamental values for Brunello Cucinelli. They are part of everyday life: they are to be found in the colours of the landscape surrounding Solomeo, in the design of the road that climbs up the hill flanked by cypresses, in the natural light flooding into every department where each task is properly organised.

Culture and beauty are to be found in the artisanal skills expressed by every handcrafted product.

As Brunello Cucinelli likes to say, "our comprehensive quality is the result of the inner quality of each and every one of us"

Human dignity begets responsibility and responsibility begets creativity.

The excellent, inimitable quality of the end product is the final result of a valuable balance whose ancient roots are to be found in the heart of Italy.

Culture and beauty emphasize human creativity. They are a treasure to be safeguarded, an ideal to strive for and a resource to make good use of. They enable Brunello Cucinelli to blend tradition and modernity in a single picture, to smoothly combine corporate objectives and human needs, and to work in harmony between the local and the global dimensions.