"Every time has its own art, but when it is true, every art remains with us for all eternity"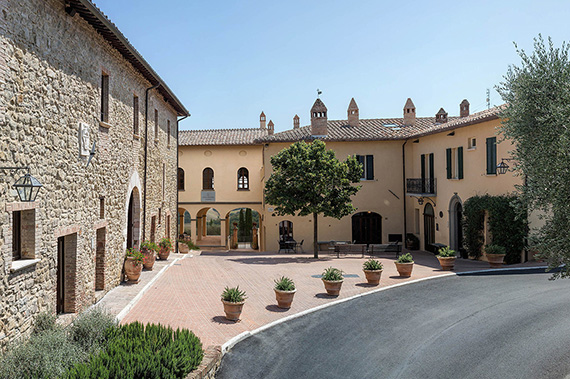 The School of Solomeo is the latest achievement resulting from the coming together of Brunello Cucinelli and Solomeo.

The school provides classes in seven different subjects: four pertain directly to the company's production (Mending, Darning, Cut + Assembly, Tailoring) and three are more linked to the restoration and revamping initiatives that have been carried out in the hamlet, i.e. the School of Horticulture, Gardening and Masonry.

The courses last nine months (2 years for the Tailoring one) and are attended by no more than twenty students at a time, who have all been selected through an open selection procedure and receive a monthly grant. They are taught by special teachers, the craftspeople of Solomeo, masters in their field.

The School of Crafts is therefore the venue where technical knowledge, craftsmanship, skills, but also ethics, dignity and a sense of responsibility are passed on from generation to generation, in the spirit of Italian renaissance workshops.

Every morning, flooded by the natural light shining in through windows looking onto marvellous landscapes, students learn how to bring materials to life and starting from ideas they learn that work can go well beyond industriousness.

The School of Arts and Crafts in Solomeo mainly aims to train human beings and it strives to dignify and elevate work focusing on each student as a complete person.