Excellent quality, Italian craftsmanship, creativity and exclusive distribution are the pillars and foundations of corporate identity and philosophy
The foundations of the business model are strongly anchored to the distinctive features identifying the brand and positioning it at the top end of the luxury segment: search for top-notch quality when procuring raw materials, excellence in craftsmanship and manual work, as well as an exclusive pret-a-porter proposal, the expression of true Made in Italy, appreciated by sophisticated consumers as a form of "contemporary lifestyle".
The exclusive, excellent offering goes hand in hand with the preservation of values making up the company's DNA: dignity of profit and special relationship with the surrounding territory, in a "gracious" and constant development and growth project.

These themes represent a value proposition for customers too, who are always receptive to ethics and sustainability and keen on gaining a thorough knowledge of the production process of the single products.
These are the principles on which Brunello Cucinelli has laid the foundations of his long-term development plan: a business model based on the concept of "contemporary capitalism" that the press has defined as an innovative example of "humanistic capitalism".


Brunello Cucinelli's prêt-à-porter proposal features excellent quality and typical Made in Italy craftsmanship, with a range of products that originate in the region's heritage and identity but subsequently pursues contemporary creative contents.
Its exclusive distribution is limited to monobrand boutiques in the main luxury high streets of worldwide cities and to prestigious sales spaces in selected multibrand boutiques and Luxury Department Stores.


The design of collections and development of samples is carried out in-house by a team of over 100 people working exclusively in product development and striving to combine innovation, creativity and manual skills.

The manufacturing and production of collections takes place exclusively in Italy and is entrusted to over 355 independent highly-specialised artisan workshops mostly based in close proximity to the factory, in Umbria, as well as to selected Italian production sites.

Distinctive elements representing the company's DNA .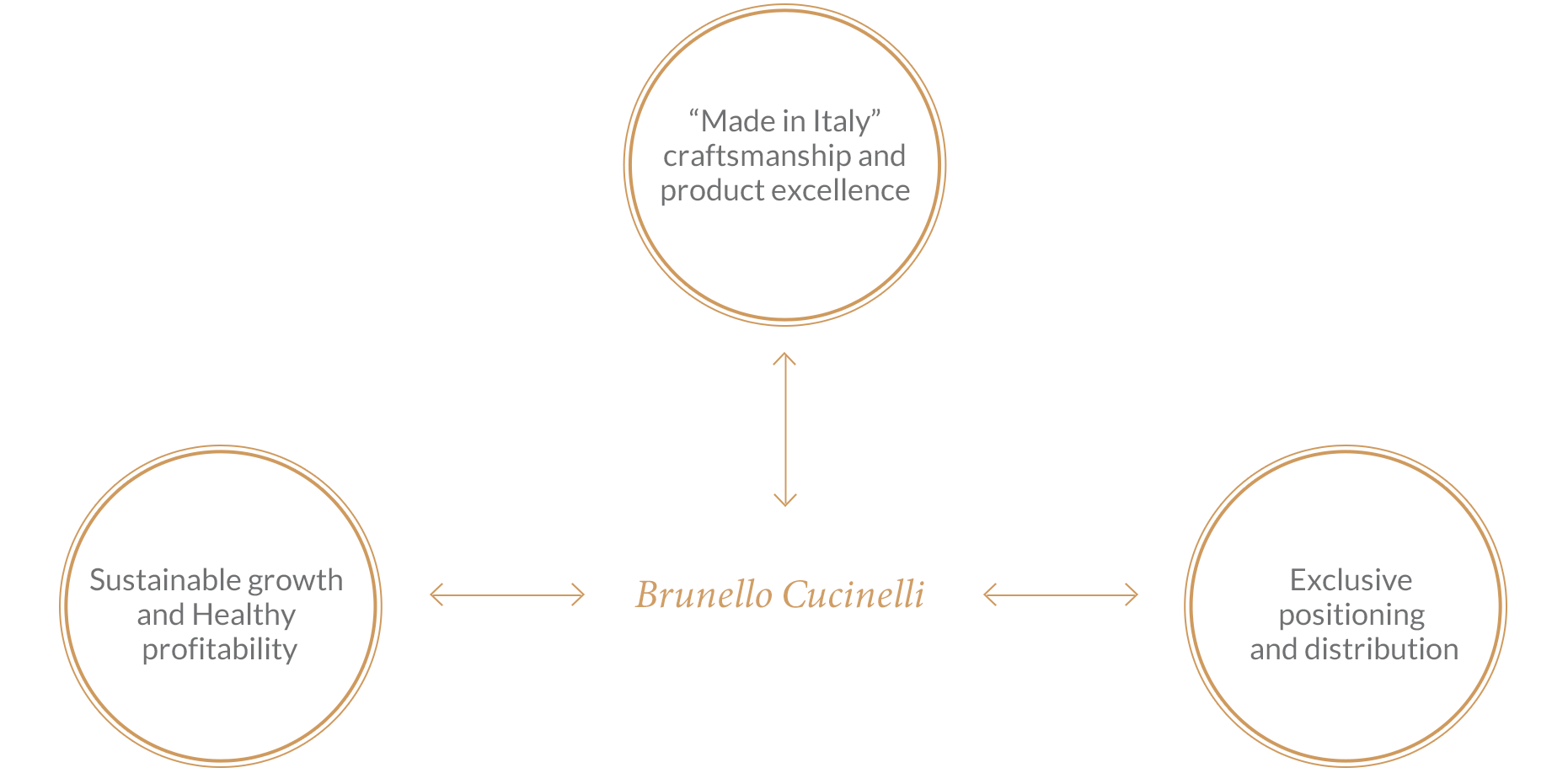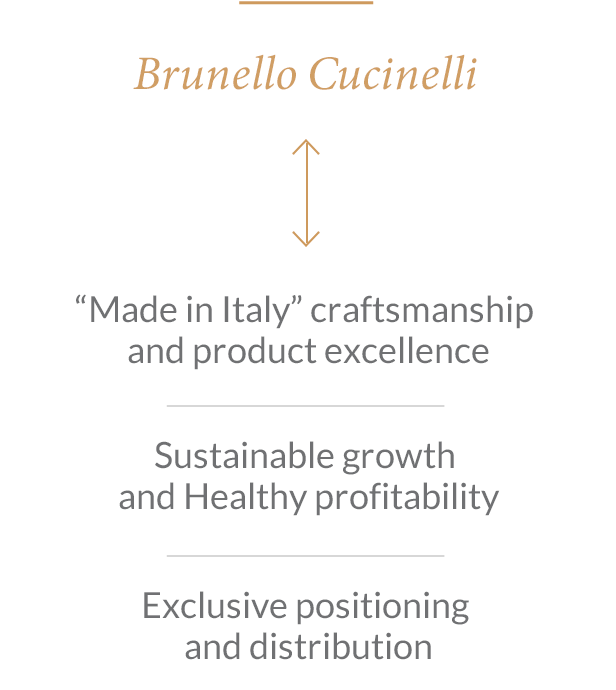 Manufacture through highly specialised artisanal laboratories,
all of which are based in Italy and most are located
very close to the company in Umbria.