"HUMAN BEINGS AT THE CENTRE OF THE CONTEMPORARY FACTORY. Pro hominibus dignitatem."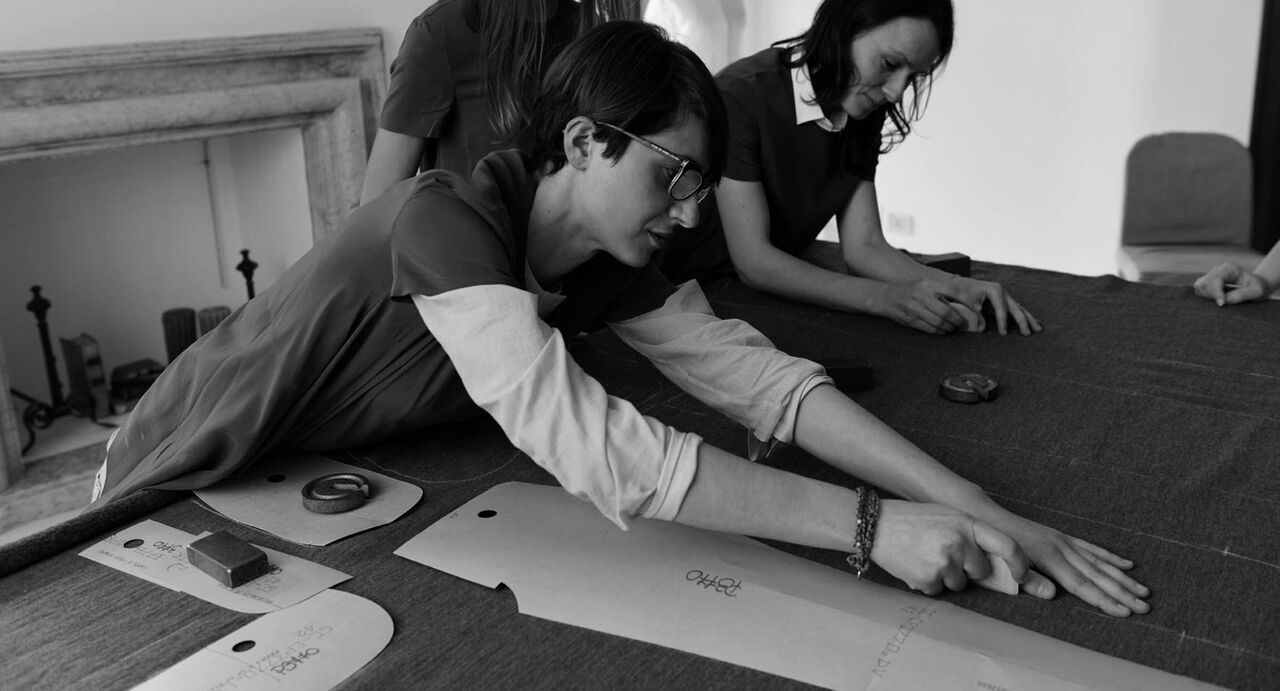 ROP-ERDF 2014-2020
Call for Proposals Supporting Complex Research and Development Projects
Brunello Cucinelli S.p.A. has taken part in the call for proposals supporting Complex Research & Development Projects issued by the Region of Umbria and funded by the European Union through the Regional Operational Programme – European Regional Development Fund (ROP-ERDF).
Today a company project can offer an important opportunity to enable all people to increase their humanity. For a company of the present, thinking of the well-being of human beings, in the Epicurean sense, means looking further and further into the future, imagining the developments yet to come.
It means respecting and enhancing the dignity of Man and the earth, and seeing that work is carried out in harmony with the Creation.
It is these basic concepts that gave rise to the "Contemporary Factory" project: a challenge for an Italian company which is deeply rooted in artisanal tradition but, at the same time, is working in the present and projected toward the future.
Within this framework, the main objective of the project is thus to improve the well-being of people and optimize the humanization of the manufacturing process.
The whole company is involved, from its headquarters to the chain of production, so that everyone can benefit from its implementation. It is precisely the world of the artisans, small firms of great value, that are at the centre of a digital metamorphosis involving the entire organization of the company: from design to production, from supplies to distribution, and also involving communication, creativity, and style.
"We are contemporary artisans, who in one hand are holding scissors, and in the other an iPad. We want to accept change by learning to govern it and position ourselves as humanist artisans of the Web."
With these words Brunello Cucinelli stresses the importance of implementing the "Contemporary Factory" project, to meet the needs of the future in a way consistent with the essential values inspiring the company and its suppliers.
The "Humanistic Enterprise" of Solomeo is a contemporary business that welcomes and embraces the benefits of technological development, with an eye to raising the quality and creativity of work and enhancing the well-being of the persons involved.