"Humanistic company, ethics and production... I found it increasingly difficult not to adopt a concept of work and human action based on positivity and belief in the future".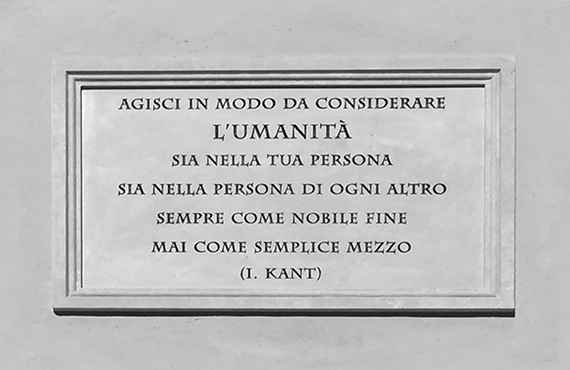 In their pursuit of the "humanistic enterprise" in Solomeo, people work to achieve a shared objective, a system of non-material values that represents the living core of the entire company.

This approach goes hand in hand with a new orientation of the economy based on the enhancement of the human being as a means to improve the company and to attach to it a meaning that goes beyond mere profit.

The business follows its own ethics: it always places human values at the very centre, both internally – in human relations – and externally.

This way workers feel responsible for their work without being subject to stifling formalities or being forced to give up their individuality: as a result a "cohesive team is created where each individual has a role to play that is useful to all".